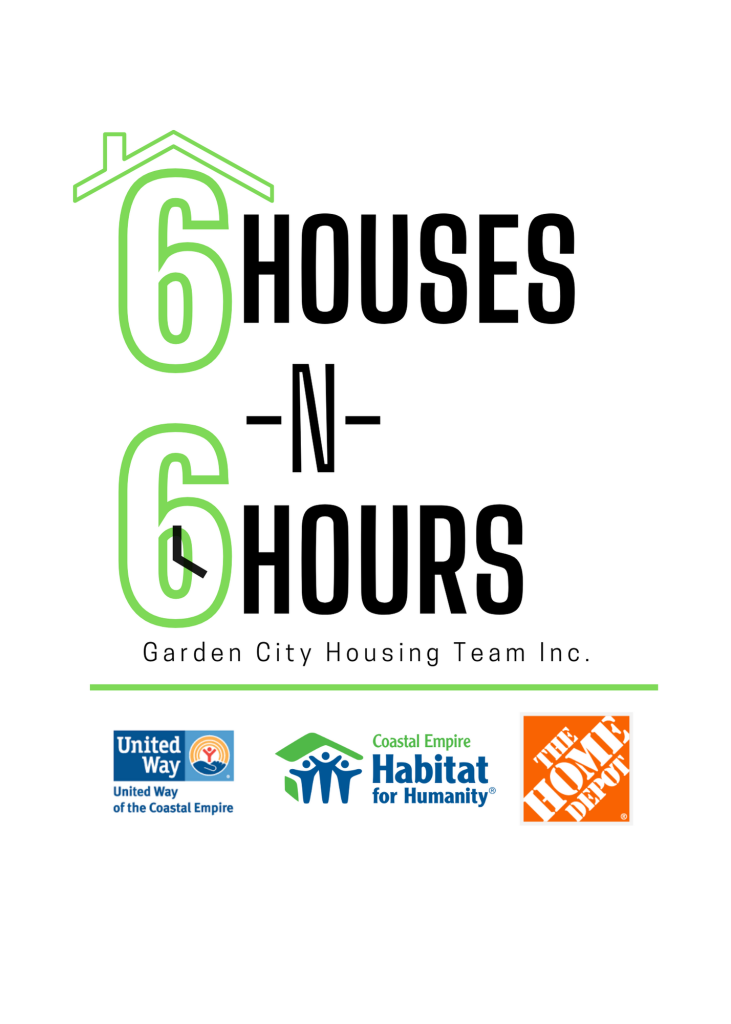 The Garden City Housing Team are in need of 100 volunteers to help complete this AMAZING PROJECT called 6 houses in 6 hours!!  GCHT, HOME DEPOT, HABITAT FOR HUMANITY, AND UNITED WAY need YOU!! 
Registration starts at 8:00 am at the Savannah State Farmers Market 701 US-80 Savannah Ga. 31408. We will separate the 100 volunteers into 3 teams of 25 for the painting and landscaping work.  
The remaining 25 will help set up breakfast and lunch runs for the teams.  The same remaining 25 will help with the WRAP-UP PARTY at 3:00 pm.  We will have food, fun, and music to close out the day with a BANG!!  Register online and let us know what you would like to do paint or landscape or both.  
We look forward to seeing you and completing the Garden City Housing Team's main goal which is to Rehab, Renovate, and Rebuild Garden City One House at a time!!