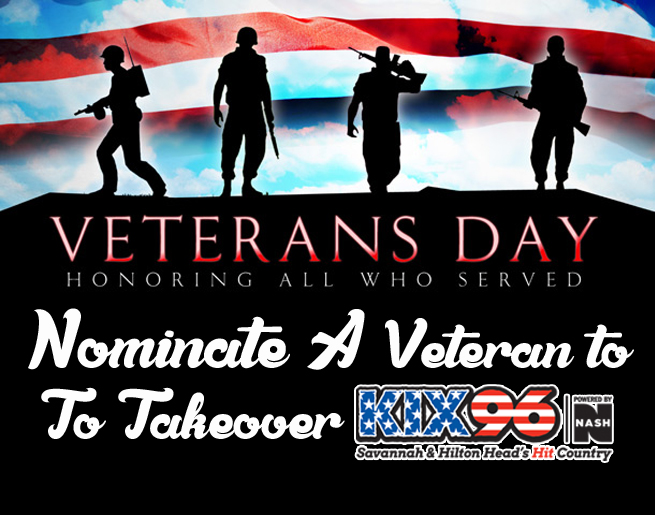 Nominate a Veteran to Takeover KIX96
During this very important holiday, KIX96 it's airways the broadcast day to honoring those who have served this Great Nation. This is your opportunity to join us in honoring the men and women who have worn our Nation's uniforms  in defense of the freedoms we all enjoy today. 
We want you to  nominate a man or woman who has served in the Armed Forces to be our guest DJ for the Day on Friday, November 11th.  One Veteran will join Sarah Lynn in the studio from 10am to 3pm and another will broadcast with McCracken in the afternoon, 3pm to 7pm. They will introduce songs and talk about their lives and what it meant to them to serve.